22/Sep/2020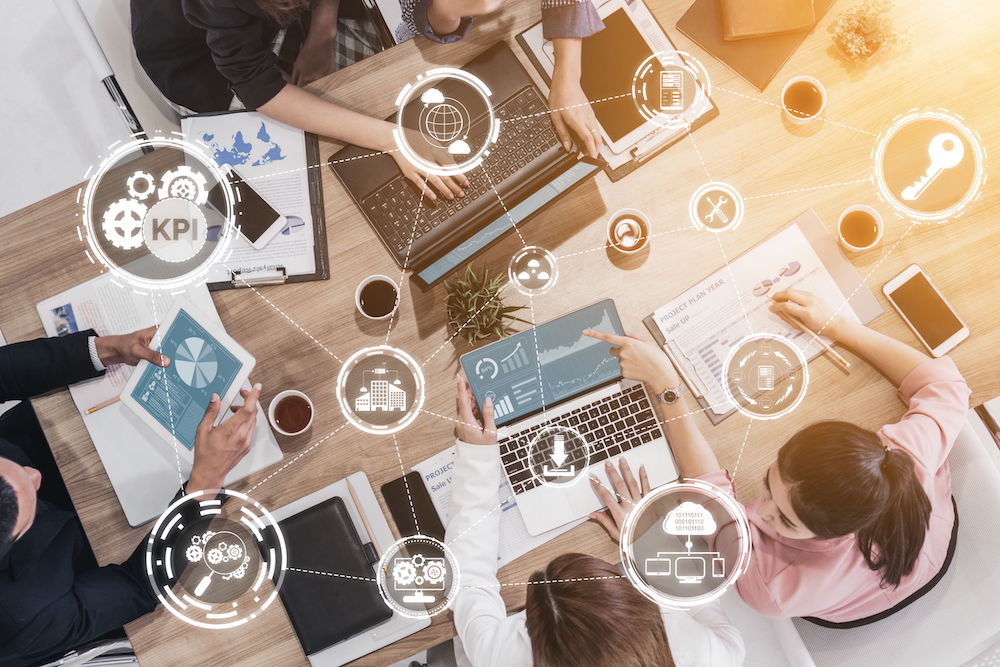 ---
To effectively measure and demonstrate the success of your SEO strategies, you need to keep track of relevant KPIs. While common metrics such as dwell time and bounce rate have value, you should also aim to incorporate more advanced KPI tracking to support your decision-making. Here are three to start with.
SERP visibility
One of the best ways to measure how visible your brand is in search at any particular moment is to keep track of SERP visibility, which is very similar to the share of voice (SOV) metric. Higher SOV values are better as this generally translates to a bigger market share, and the same is true for visibility in SEO terms. This KPI is well-suited to any website or niche.
You can get a general sense of your SERP visibility by using Ahrefs' Batch Analysis tool and comparing and contrasting your organic search traffic rival competitors. For a more precise and accurate reading, navigate to the Rank Tracker and input your target keywords. The 'Visibility' column in the 'Competitors Overview' tab will give you the data you are looking for.
Targeted conversions
You might be keeping track of organic conversions already as it is a common SEO KPI, but you can dig a little deeper and get more relevant and meaningful data by using Google Analytics. Conversion actions can reflect a range of behaviours, including signing up for a subscription or purchasing something at checkout. These are very useful indicators, but they sometimes do not capture the full value of a customer.
Head over to Google Analytics and click on the 'Overview' tab below 'Ecommerce' and focus your attention on the Average Order Value. You may find that this is a better KPI for SEO. Net profit for each visitor and gross margin are two others that may be more useful.
Assisted conversions
As noted, the conversion KPI can be flawed in terms of attribution as it does cover a wide gamut of customer behaviours or habits. That's why it is preferable to follow up by analysing something called assisted organic traffic conversions. This could offer value if you run an ecommerce or lead generation site and is directly linked to sales.
Google Analytics uses a 'last non-direct click' model for attribution by default, which means that one channel gets all of the credit for driving a conversion. That doesn't provide the complete picture though as your webpages are likely to support a customer's journey differently. For example, a visitor may click on a blog post listed in Google rankings and read it completely but then actually convert at a later date of clicking on a retargeting ad.
The assisted conversions metric helps you to map a customer's movements more effectively. To do this, navigate to 'Conversions', then 'Multi-Channel Funnels', and finally 'Assisted Conversions' in Google Analytics.
Now, you can set up a 'main' conversion type and a 'look back' period, which will define how many days are tracked before a conversion. Tailor this figure to your specific sales cycle. B2B cycles are generally longer, for example.
You will now be able to see how each channel has played a role in conversions. This will be broken down into groupings such as 'organic search' and 'paid search'. You can also compare this data for two specific periods.
---