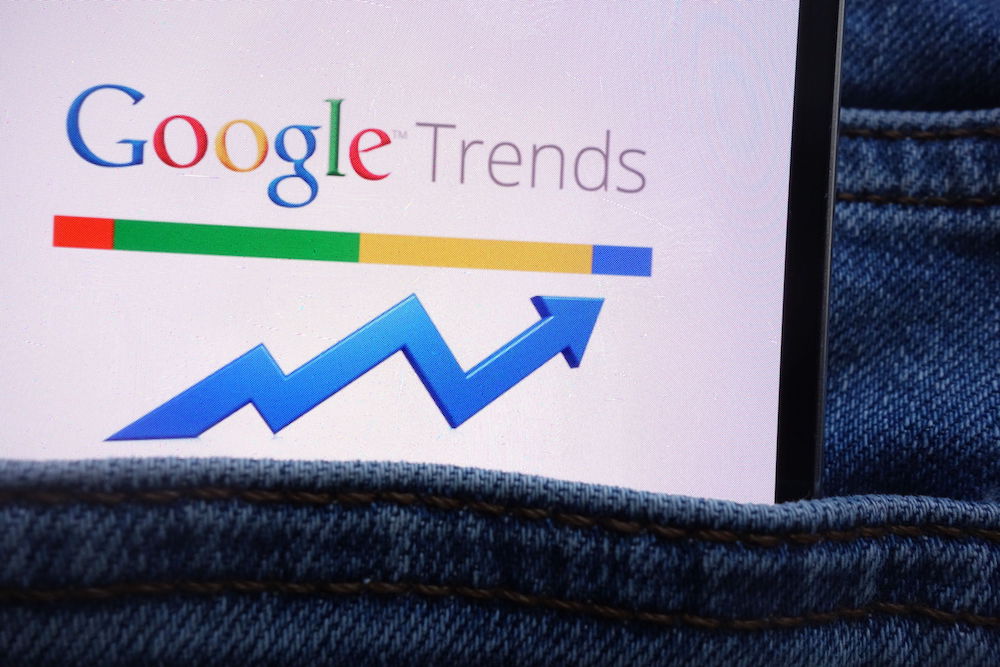 Google Trends is now almost 15 years old, but the website that analyses the popularity of queries in search still often gets overlooked as a tool that can supercharge SEO strategies.
While Google Analytics offers more granular and in-depth insights, Google Trends is excellent for discovering broader trends, especially for specific industries and regions. Here are a few ways that you can use it to support search engine optimisation.
Keyword and topic research
One of the quickest ways to populate a list of keywords for a specific topic that you want to cover in a blog or article is to enter a search term into Google Trends. You will then be presented with a number of keywords that are related to the search, ranked by popularity.
Google Trends also shows you a visual in graphical form of how the popularity of the search term you entered has changed during the last 12 months. You can also expand the date range to see its performance over time.
These simple results are both very useful for keyword research as you will be able to identify whether a term is trending or growing in popularity. Google Trends will use the word 'Breakout' to denote a keyword that has seen a 5,000% spike in search volume, so look out for those in particular.
Coming up with new ideas for a blog series can be challenging, so you are also likely to find value in the 'Related Topics' section. Here, Google Trends will provide a list of broader topics that are related to the search term you entered.
Provide context to keyword usage
Google Trends allows you to tap into a pool of data from the last 16 years. For each search term you enter, you can track the 'interest over time' right back to 2004. This information can be invaluable when attempting to determine whether the drop-off in popularity of a keyword is due to it being a fad or indicative of a general long-term trend.
When using the term 'caribbean cruise', for example, there was a huge increase in interest in January and February this year before a considerable drop after the pandemic hit in March. Interest levels have remained low since then. While you may think that this is a trend isolated to 2020, a look at the '2004-present' data range shows that these spikes and troughs actually happen every year.
Google Trends is therefore excellent at adding more context to keyword popularity and potential search volume.
Target by location
If you are creating content for international markets and want to focus on transcreation and translation in the coming months, Google Trends' location-based data will also be invaluable.
After entering a keyword, you can use location filtering to see the areas where there is a higher degree of interest. This can help you to see whether there is demand for certain products or services in certain regions. It is possible to filter by both country and city. Using the term 'caribbean cruise' again shows that the term has been the most popular in Liverpool and Glasgow in the UK and Fort Lauderdale and Miami in the US.
Aimee